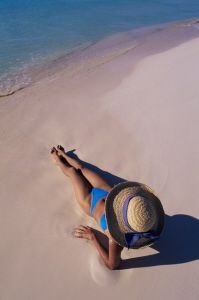 Looking for something to do? Holly Beach, Louisiana is the perfect way to give yourself an adult couples vacation with great attractions, activities, and areas of interest.


Activities

The most popular activity in the area is crabbing, fishing, swimming, sun bathing, people watching, shell collecting,
did I mention sun bathing!
Attractions

Creole Nature Trail
http://www.CreoleNatureTrail.org


Sabine National Wildlife Refuge
http://www.fws.gov/swlarefugecomplex

Before Hurricane Rita destroyed Holly Beach in 2005
We had a very good rental business, I now hope to
re-establish a new and better rental option for Holly Beach, La.

See Story on K.P.L.C. T.V.
http://www.kplctv.com/global/story.asp?s=3923464


For more info about Cameron Parish visit:


http://www.parishofcameron.net




For reservations, please call: 337-788-0395 or e-mail

eric@TheCajunRiviera.com